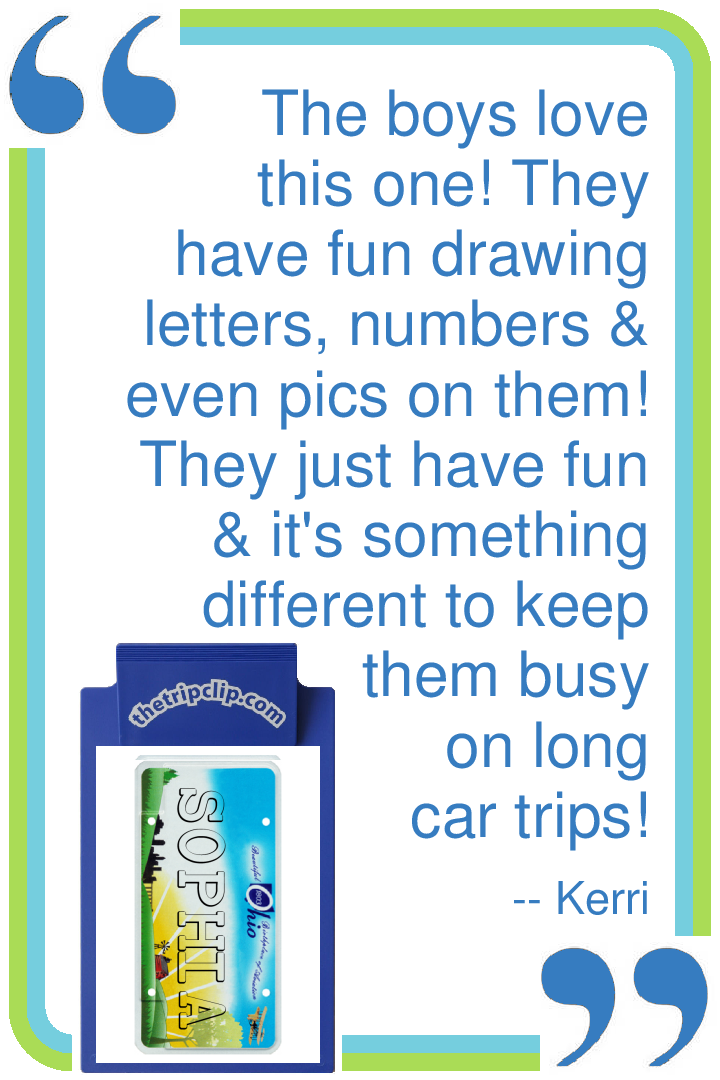 3.67 stars out of 5
5 star:
(2)
4 star:
(0)
3 star:
(0)
2 star:
(0)
1 star:
(1)
Customer Reviews
Kerri
The boys love this one, too! They have fun drawing letters, numbers & even pics on them! They just have fun & it's something different to keep them busy on long car trips! :)
Sep 29, 2014
Pat
Waste of money. I thought you would be able to add text to it before you print it off. I would recommend just photo shopping a sample plate off the web.
Nov 13, 2013
Anonymous
Feb 05, 2012
Leave a Review!
Please log in first.