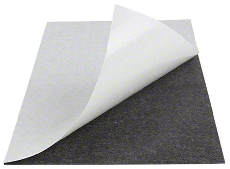 Each 8 ½ x 5 ½ adhesive magnet sheet allows you to print 35 magnets using the Magnetic Checklist activity (included with this purchase). The magnet sheets are thick, making sturdy magnets that stick well to the fridge and are easy to grab and move around.
Using the magnet sheets is easy:
Use the Magnetic Checklist activity to choose a picture and specify the text for each magnet
Print the activity on regular paper
Peel off the backing on the magnet sheet to expose the adhesive covering
Attach your printed activity sheet
Use regular scissors to cut out each individual magnet and place them on your child's To Do/Done Board
Other Products You Might Like:
Shipping Times
All products are shipped via USPS First Class Mail from Washington State. Although no shipping speed is guaranteed, domestic purchases typically arrive in 2-4 business days, depending on how far away you live. International shipping times range from 1-3 weeks.