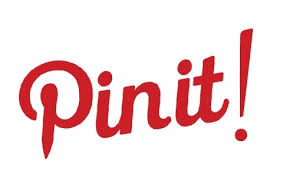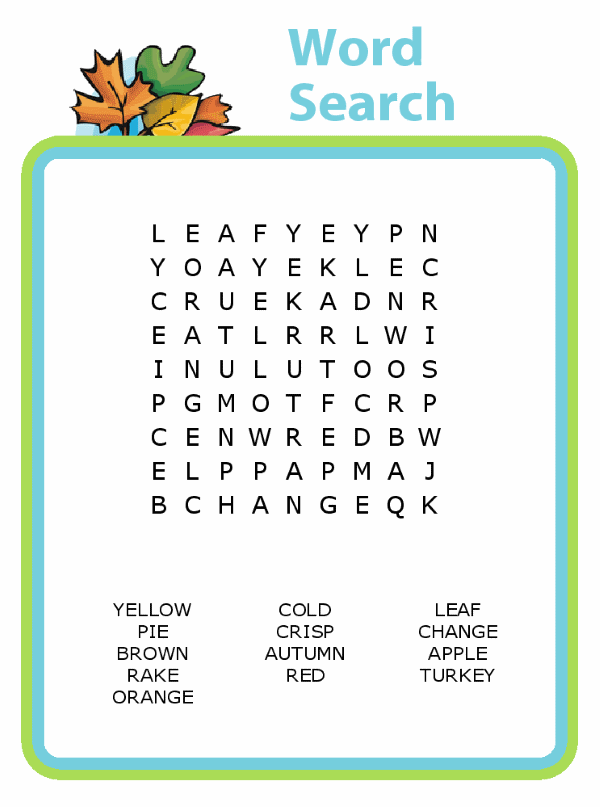 5x5 or 15x15, you choose the difficulty with this word search maker.
Make spelling practice fun with a custom word search puzzle.



The kids can search for the words at the same time you search for the items on the list.

east to west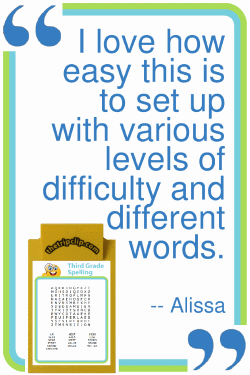 You can pick one of our pre-set lists, or you can enter your own word list. A customized word search is a great way to practice spelling words!


Use the Print button to get the highest quality printed page.

You may need to make a purchase
to print your Activity.

It's just $4.95!