I really love all of the hidden ways there are to teach my kids something when they don't even know they're learning. Finding learning opportunities in everyday things is a big part of why I created The Trip Clip.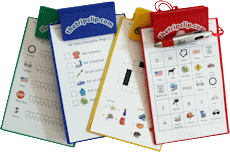 Free Learning Activities
Print any of these now to try them with your kids. The lists and BINGO boards can also be used on a mobile device! If you want to make any changes, a purchase will allow you to edit any of these to your liking.