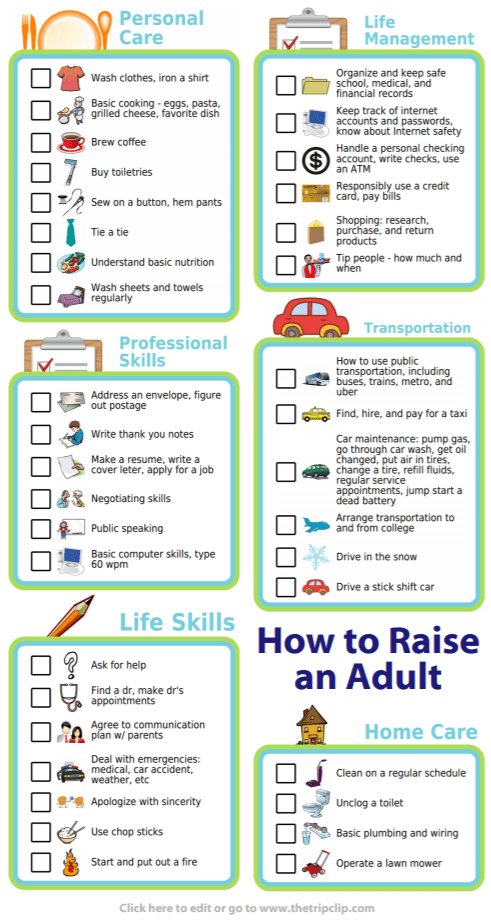 You can print this chart for FREE

See more free lists!
Use any list from your phone or tablet!
There are lots of things that your kids won't learn in school that they need to know in order to survive on their own. If your kids are in high school, you may have a sudden moment of realization that there is limited time left to teach them things like how to sew on a button, how to find a good doctor, or how to call a cab.
You can print this convenient, 1-page chart for free to help keep track of which of these skills your kid has mastered. You can also use the links below to edit these lists to remove tasks that aren't important to you, and add others that are.

Lifetime Access
Once you buy any Trip Clip Activity, you'll have lifetime access to make your own versions of it on this website.
See Purchase Options