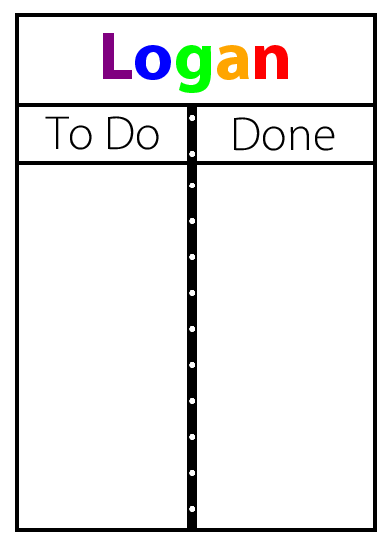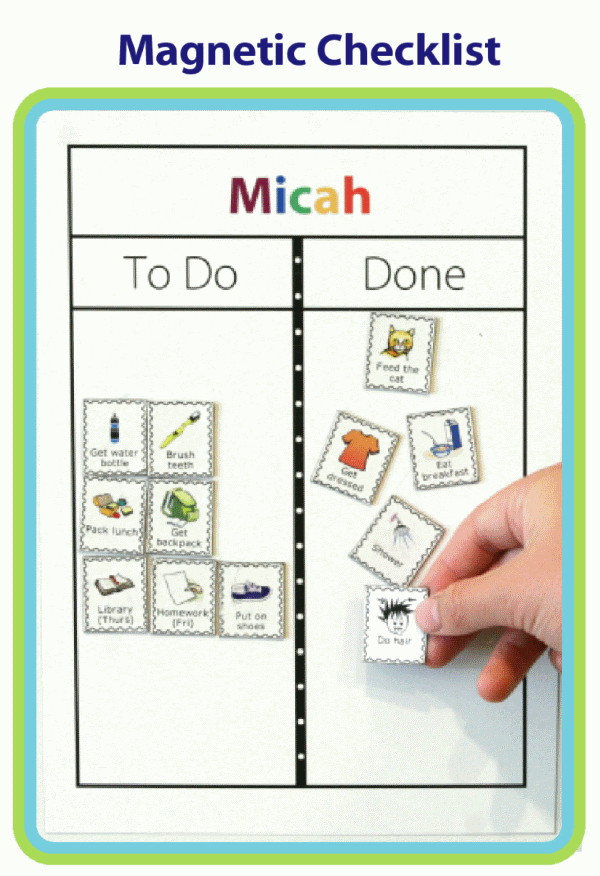 Get an 8x10 magnetic To Do/Done Board with your child's name printed at the top in their favorite color. Hang it on the fridge and use it with magnetic checklist magnets to see just how capable your child is.
Other Products You Might Like:
Price: $9.95
Pay securely at PayPal.com using any major credit card. A PayPal account is not required.
Shipping Times
All products are shipped via USPS First Class Mail from Washington State. Although no shipping speed is guaranteed, domestic purchases typically arrive in 2-4 business days, depending on how far away you live. International shipping times range from 1-3 weeks.
Hanging Your Magnet Board
You can hang it on your fridge or any metal surface. A fridge works great, but so does a cookie sheet! Click here to learn more.