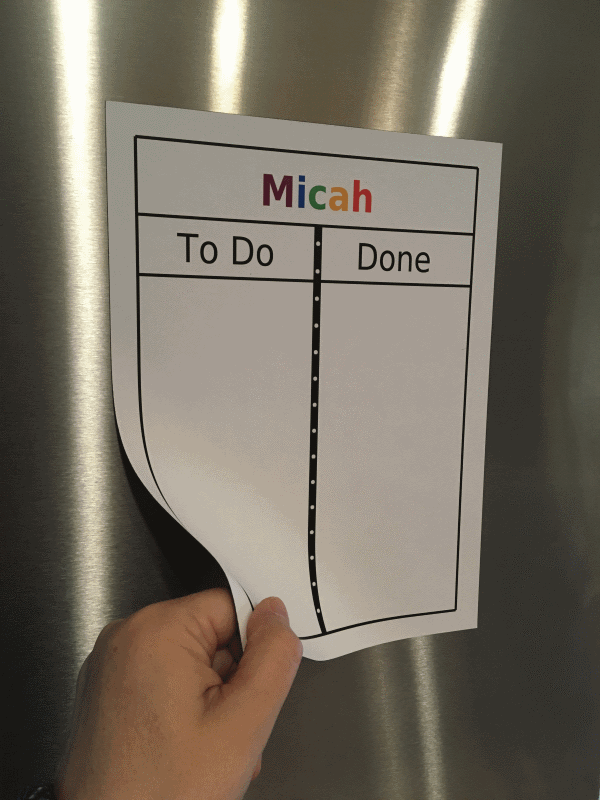 Get an 8x10 To Do/Done Board with magnetic backing to stick to your fridge. Your child's name will be printed at the top in their favorite color, and you can pick from a wide range of picture for the bottom left corner. Hang it on the fridge and use it with pre-printed magnets or you can make your own!
Alternatively, you can print a paper To Do/Done Board with the purchase of any picture checklist activity.
Other Products You Might Like:
Pay securely at PayPal.com using any major credit card. A PayPal account is not required.
Shipping Times
All products are shipped via USPS First Class Mail from Washington State. Although no shipping speed is guaranteed, domestic purchases typically arrive in 2-4 business days, depending on how far away you live. International shipping times range from 1-3 weeks.
Hanging Your Magnet Board
You can hang it on your fridge or any metal surface. A fridge works great, but so does a cookie sheet! Click here to learn more.