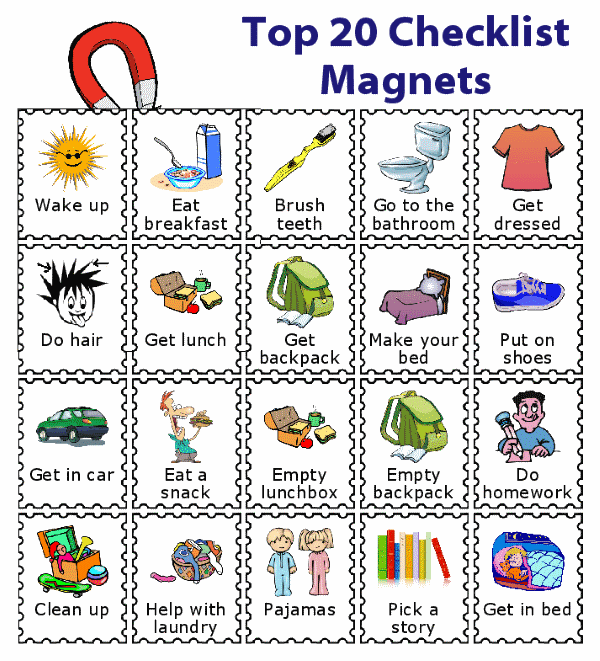 The Trip Clip® Magnet Packs each contain 20 pre-printed, 1 inch, 30 mil thick magnets that are easy to grab and move. Combine these with a magnetic To Do / Done Board for $9.95 to set up routines that will empower your kids!
You can choose from the following pre-printed packs:
If you don't see what you need here, you can get blank magnet sheets for an additional $3.95 and easily print your own. The magnetic checklist activity lets you choose your own magnets. Then you print them on regular paper and attach them to the adhesive magnet sheets.
Other Products You Might Like:
Price: $3.95
Pay securely at PayPal.com using any major credit card. A PayPal account is not required.