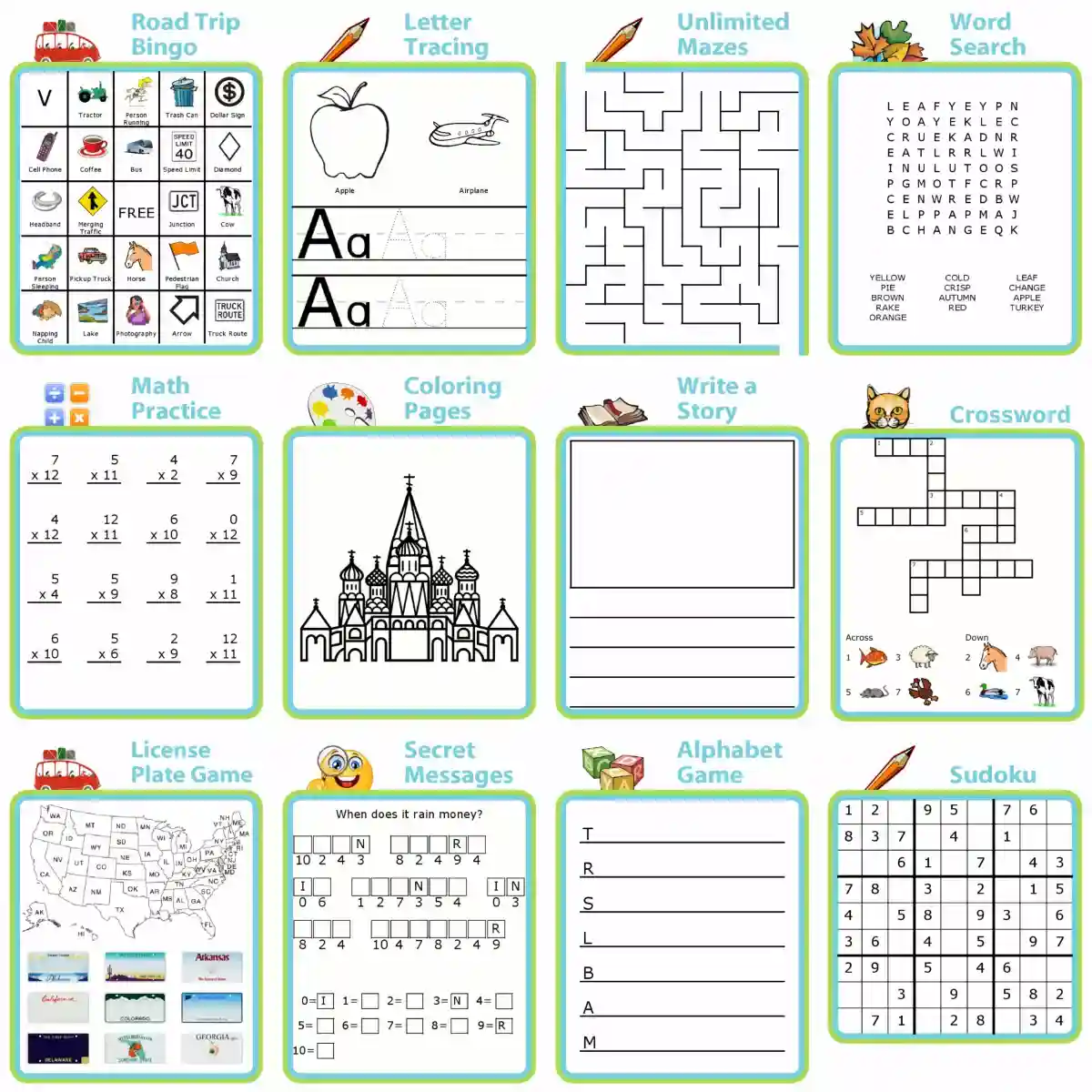 The Trip Clip's 21 printable activities are great for learning & fun anywhere you go with your kids. You can customize all the activities which include BINGO, letter tracing, unlimited mazes, word search puzzles, math practice, over 750 coloring pages, crossword puzzles, license plate games, cryptogram puzzles, story templates, tic tac toe templates, alphabet games, drawing starters, dots and boxes, sudoku puzzles, hangman templates, battleship, slug bug, and more!
Use the Activity Book feature to print an endless number of activity pages.
Free Fun & Educational Activities
I like for my customers to be able to see what they're getting. You can try a bunch of these activities for free. Make a purchase to make them easier or harder, or just to make more!
Free Activity Packs
I've created a bunch of free activity packs so you can see what you're getting. A purchase will let you edit and print unlimited versions of these activities. You can make them harder or easier based on what your kids like.
Pre-Made Packets
I've made some bundles of fun & educational activities that I sell on Teachers Pay Teachers. These are ready to print and use right away.