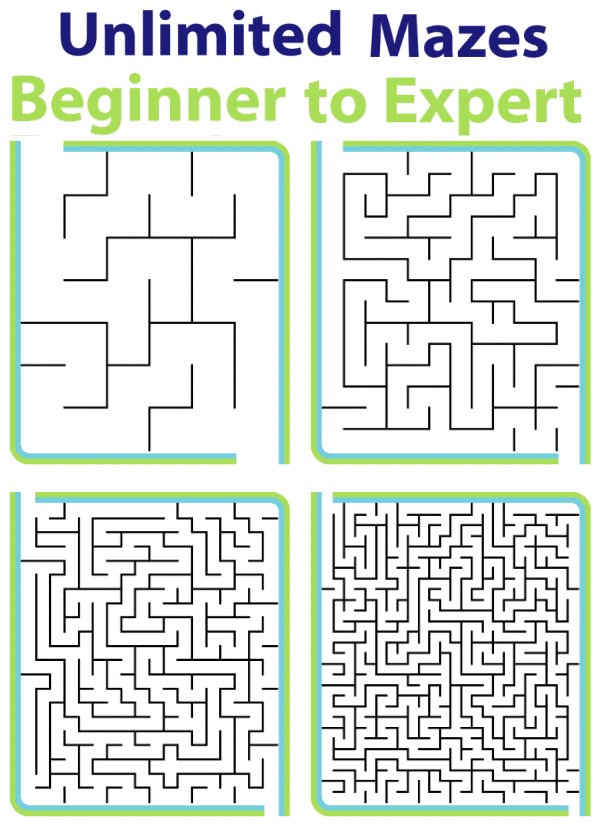 You can print these mazes for FREE
Mazes are wonderful entertainment on the go, and The Trip Clip makes it possible to print hundreds or even thousands of unique mazes that are just right for your child! Simply refresh the page and a new maze will be generated on the fly. You can also easily change the difficulty setting for your mazes. Start with Beginner, and work your way up to Extreme!
If you want to print lots of mazes fast, use the Activity Book option.