The Trip Clip's mazes are computer generated so there is an unlimited supply, and you can make them easy or hard depending your kids. Try them with a kid-sized clipboard for great tech free entertainment.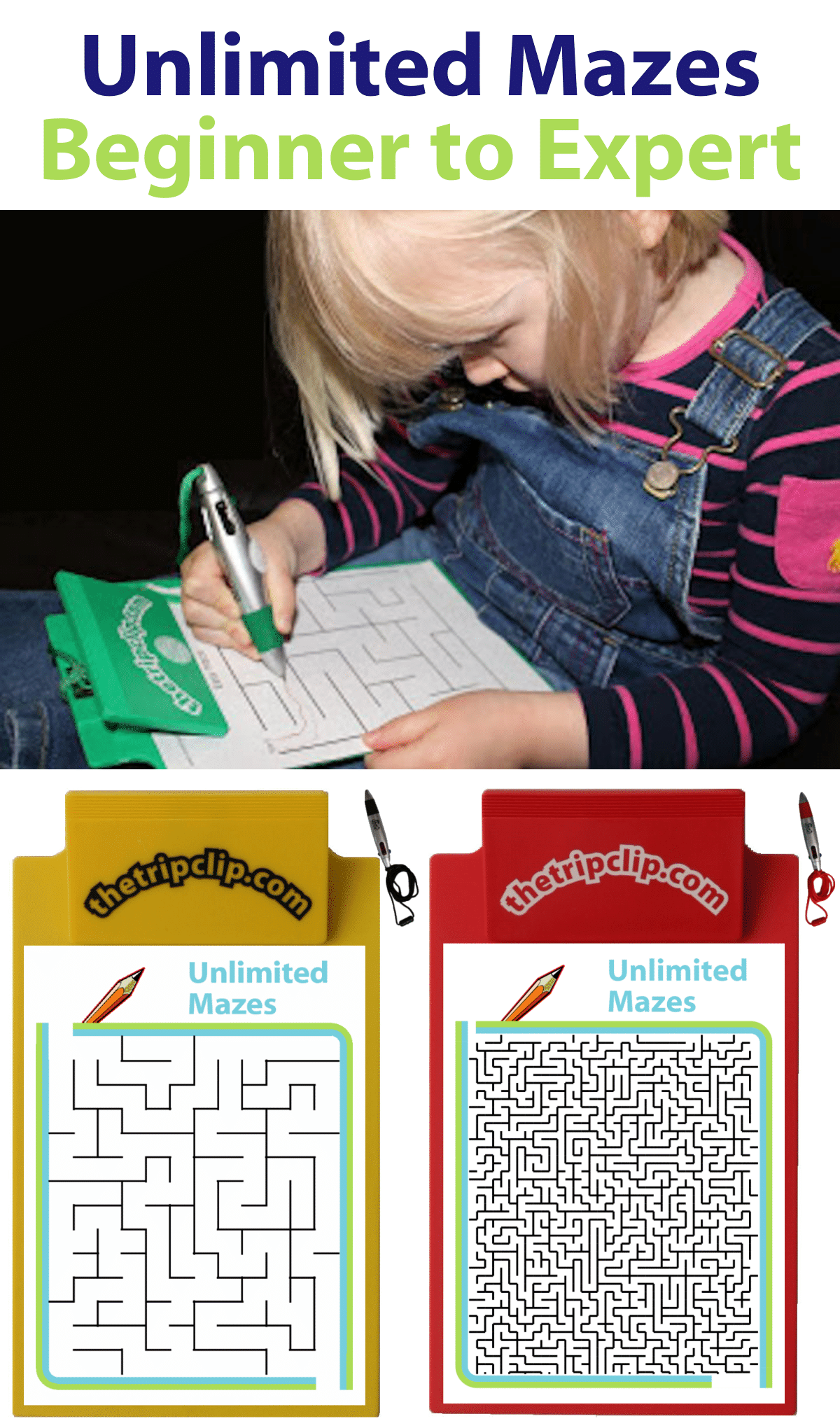 Use the Print button to get the highest quality printed page.

You may need to make a purchase
to print your Activity.

It's just $2.95!