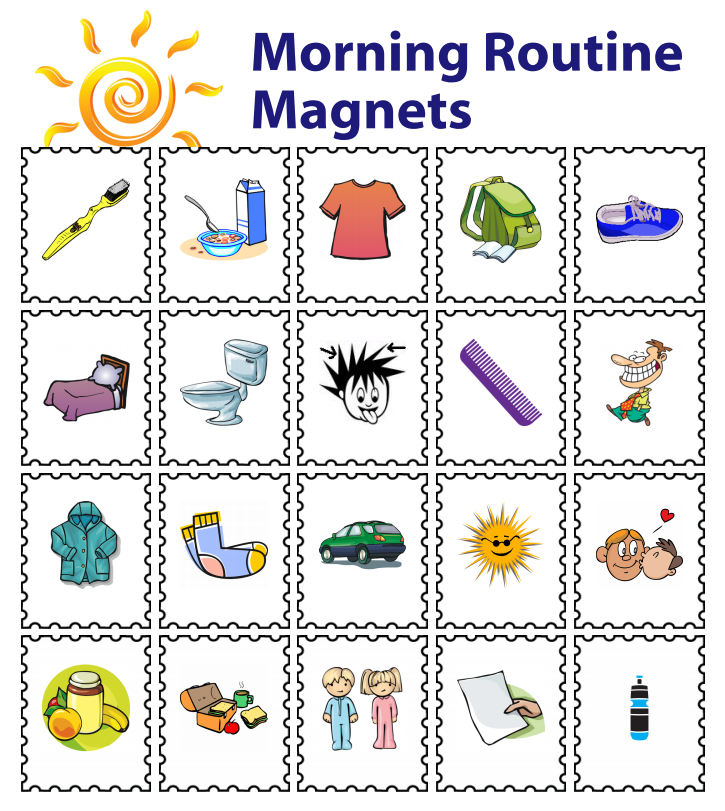 4.5 stars out of 5
5 star:
(1)
4 star:
(1)
3 star:
(0)
2 star:
(0)
1 star:
(0)
Customer Reviews (2)

- -

Traci


These Magnets have been exactly what I've been trying to find to make my kids Morning Routine and Bedtime Routine easier for all of us in the house.

The website was a little hard to figure out at first but Molly was so patient with me and once I explained to her what I was looking for she had exactly what I needed.

Will be using Trip Clip again.
Jul 20, 2017 - -

Bonnie


A recent parent list was discussing the horror that is getting kids out the door in the morning and someone suggested these boards. I ordered these and the bedtime routine and they've been working out great! It's really made the routine much more manageable. My 7 year old is really into it (4 year old less so). The other night my 7 year old sleepily said, 'mama can you move the 'go to sleep' magnet from to-do to done after I go to sleep?'
Feb 27, 2017
Leave a Review!
Please log in first.