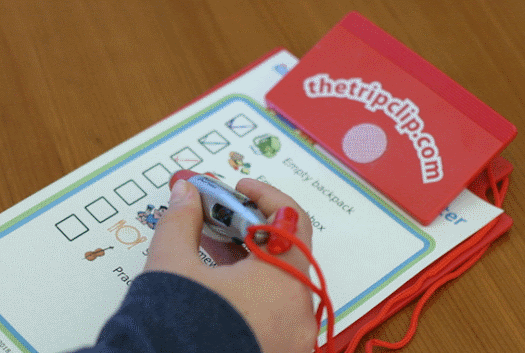 5 stars out of 5
5 star:
(1)
4 star:
(0)
3 star:
(0)
2 star:
(0)
1 star:
(0)
Customer Reviews (1)

- -

Ariel


I bought 2 bundles for my daughters 3 years ago (aged 2 and 3.5 at the time). We have used them on car rides, at the grocery store, at church, and on other outings, and I always make packing lists for them for trips. The girls are now almost 5 and 7, so our purposes for the trip clip and activities have changed a little. I made morning routine lists for Lily to help her get ready for school, and I've made more handwriting and math practice sheets for both of them. Evie (almost 5) had broken her clipboard clip, so I checked the website and Molly sent a new one right away for free! She lost her pen on a trip through Home Depot, but she usually crayons or colored pencils anyway, so I didn't replace that. Thank you, Molly, for a great product, especially for continually updating and adding to the activities! The investment was totally worth it!
May 19, 2016
Leave a Review!
Please log in first.