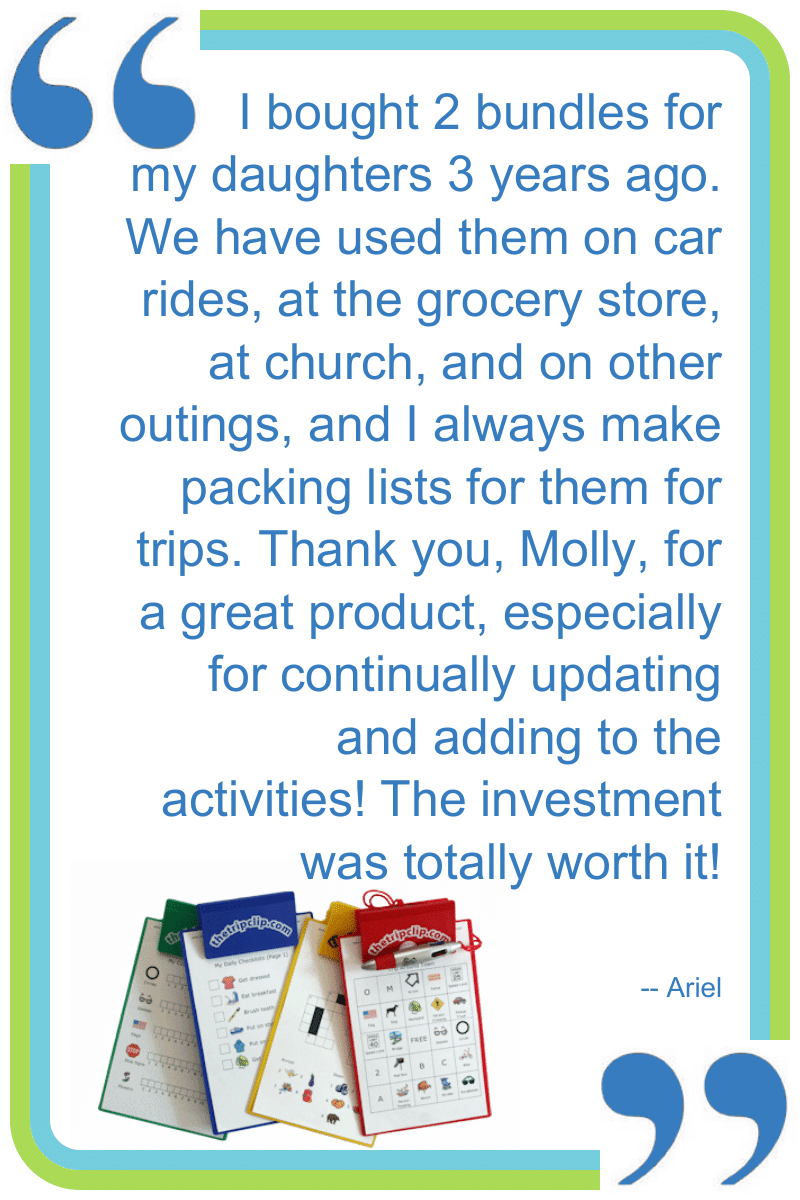 The Clipboard Bundle includes a kid-sized clipboard, a 4-color click pen, and your choice of customizable, printable Activities on The Trip Clip® website.
The Trip Clip® clipboard is 6" x 9", just right for a half sheet of paper. It comes in four color choices: red, blue, green, or yellow, and is made of plastic so there are no sharp edges to pinch little fingers.
Each click-pen has 4 ink colors: red, blue, green, and black. The choice of pen color determines the color of the rubber grip and the string. The 15" braided rope (with safety break-away) and a hook & loop fastener help keep the pen connected to the clipboard.
Picture Checklists:
Choose from a wide variety of pictures and write your own text to make any checklist you want. Click a picture below to try it. Buy separately for $2.95.
Fun & Educational Activities:
You can edit these to make them harder or easier, then print them as many times as you like. Click a picture below to try it. Buy separately for $2.95.
Pay securely at PayPal.com using any major credit card. A PayPal account is not required.
Shipping Times
All products are shipped via USPS First Class Mail from Washington State. Although no shipping speed is guaranteed, domestic purchases typically arrive in 2-4 business days, depending on how far away you live. International shipping times range from 1-3 weeks.
Shipping can be expensive! I've written a blog post in case you want to just purchase digital goods here and buy the rest of the physical materials locally.