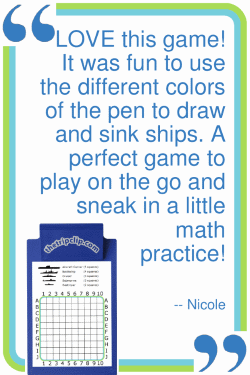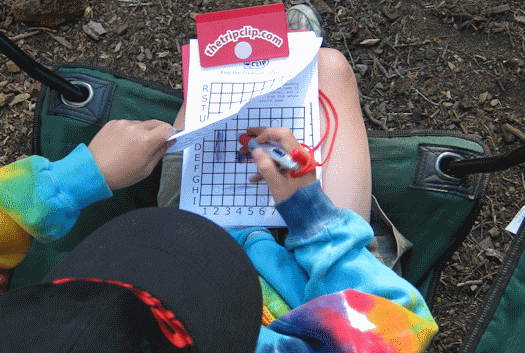 As fun as the board game with no little pieces! Perfect for long and short trips, at a restaurant, or any place else your family goes. This printable, two-player pen and paper Battleship game is very fun, and will keep your kids entertained for a surprisingly long time!
Simply print the Printable Battleship game, and each player will get two boards. Just like in the classic board game, they'll take turns guessing coordinates on the second board to try to find their opponent's ships. Each Battleship board has different letter coordinates to help younger players keep track of which board to mark. The 8x8 grid can also be less frustrating for younger players. This is an excellent travel game for kids of all ages!


Use the Print button to get the highest quality printed page.

You may need to make a purchase
to print your Activity.

It's just $2.95!
Battleship - Player 1
| | | |
| --- | --- | --- |
| | Aircraft Carrier | (5 squares) |
| | Battleship | (4 squares) |
| | Cruiser | (3 squares) |
| | Submarine | (3 squares) |
grid id 10
| | | | | | | | | | |
| --- | --- | --- | --- | --- | --- | --- | --- | --- | --- |
| | 1 | 2 | 3 | 4 | 5 | 6 | 7 | 8 | |
| A | | | | | | | | | A |
| B | | | | | | | | | B |
| C | | | | | | | | | C |
| D | | | | | | | | | D |
| E | | | | | | | | | E |
| F | | | | | | | | | F |
| G | | | | | | | | | G |
| H | | | | | | | | | H |
| | 1 | 2 | 3 | 4 | 5 | 6 | 7 | 8 | |