PRINT SETTINGS:
more settings...
Make any list then:
Print it:
Go with it: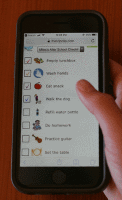 Love it: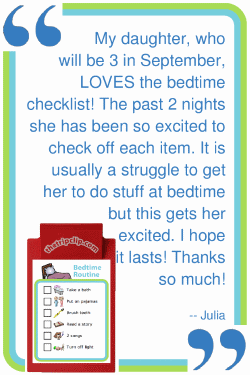 Tell me what other pictures you'd like to see here
You can also try using an existing picture but change the text next to it

The Trip Clip® makes it super easy to create a checklist.



Use the Print button to get the highest quality printed page.

You may need to make a purchase
to print your Activity.

It's just $4.95!
Bedtime Routine
Give this list a try!
Be sure to log in or make a purchase if you want to save your list.
---
Drag and drop items to add, delete, or reorder them. Click the text to rename the list or any individual item. Start a new list to save this one.
REMOVE ALL