Lifetime Access
Once you buy any Trip Clip Activity, you'll have lifetime access to make your own versions of it on this website.
See Purchase Options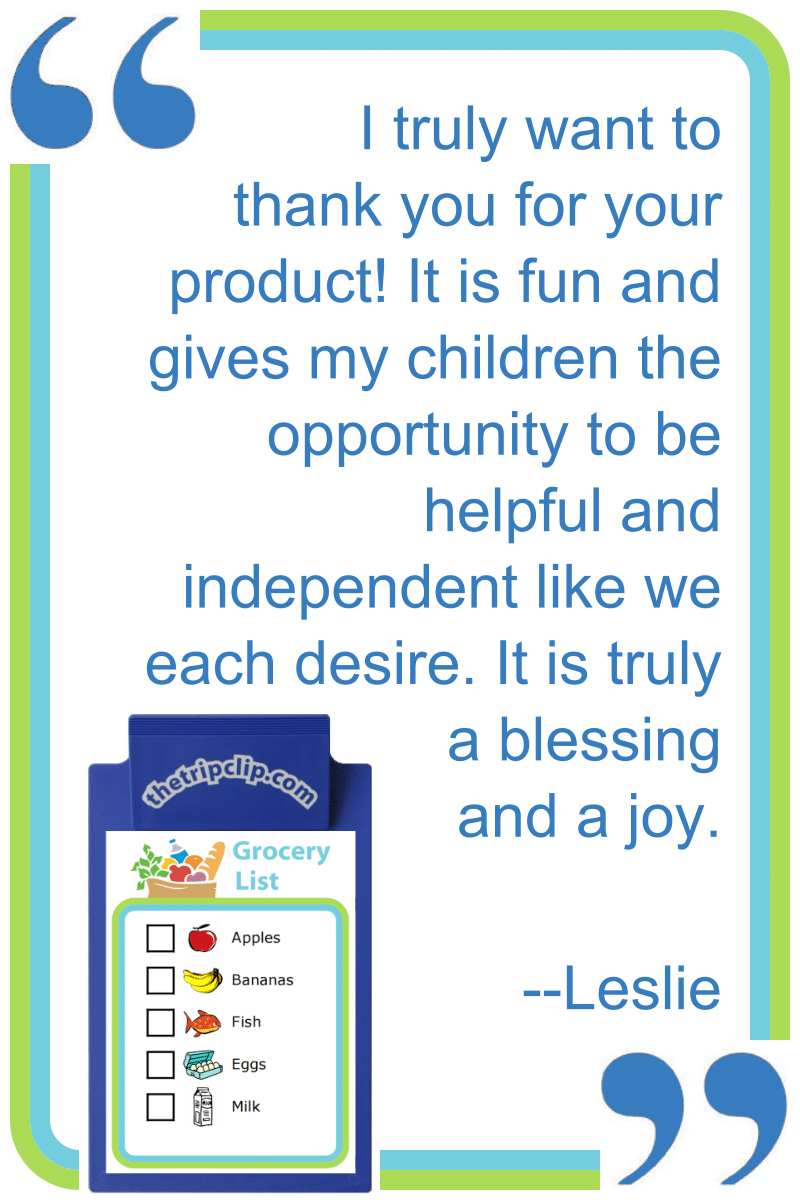 When our kids are little there are lots of milestones we track - like when they sit, crawl, talk, and walk. But as they get older, there are other milestones they need to reach that aren't tracked as closely! I made a list you can
print for free
of things not taught in school that every kid should learn. You'll also find many activities on The Trip Clip® website that will help kids learn skills they will need to grow into independent adults. You can try many of these for free, mobile or printed!
Personal Responsibility
Home Care
Life Management
Transportation
Pre-Made Packets
I made PDFs for some To Do / Done Boards and the most popular 20 picture clips for each, and I sell them on Teachers Pay Teachers. These are ready to print and use right away if you have your own hook & loop or magnet materials.
Using Your Lists
You can print your list, use it on a mobile device, or turn it into a magnetic or hook and loop chart. Choose from over 1500 pictures to make a morning routine, a chore chart, or any list you need. Click any picture to learn more.