Lifetime Access
Once you buy any Trip Clip Activity, you'll have lifetime access to make your own versions of it on this website.
See Purchase Options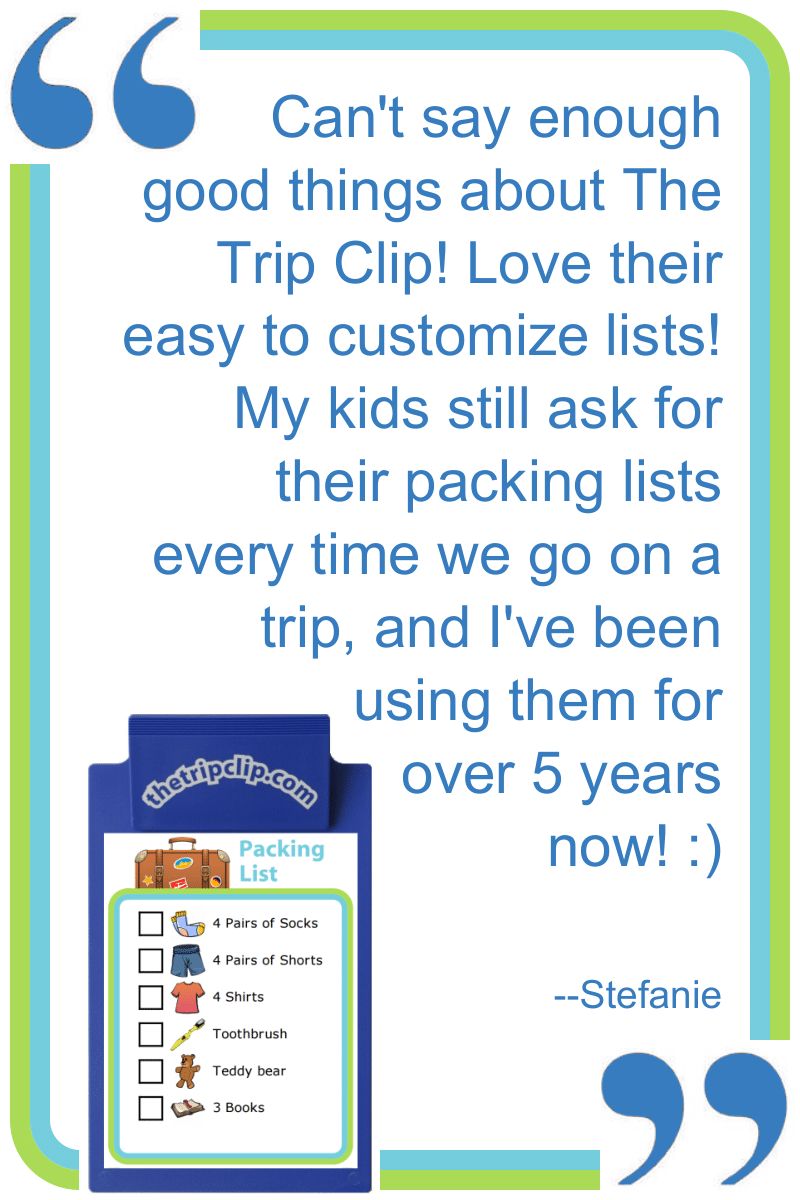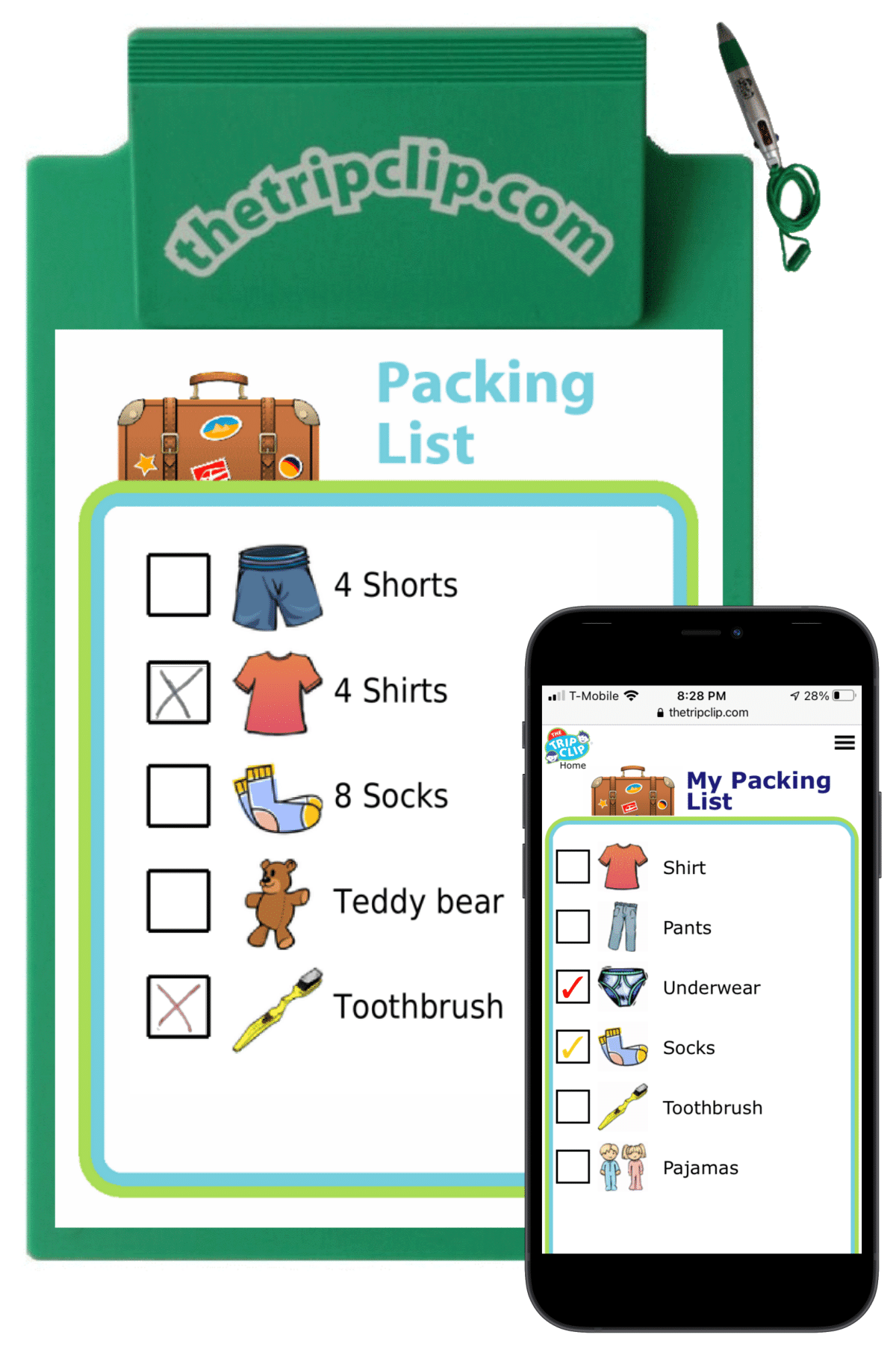 A picture packing list is a great way to teach your kids important life skills! For younger kids, make the list for them and let them collect and pack the items themselves (just be sure to double check their work!). For older kids, have them make their packing list themselves, and then go over it with them to make sure they're not forgetting anything.
You can make any packing list - choose from hundreds of pictures and change the text to anything you want, including using foreign languages! You can create, edit, and save as many different packing lists as you want. Every list can be printed, used interactively on a mobile device, or turned into magnets or hook and loop pieces.
You can try the lists below for free - mobile or printed.
There are many ways you can use The Trip Clip® Lists with your kids. Choose from over 1500 pictures to make a morning routine, a chore chart, or any list you need. Click any picture to learn more.