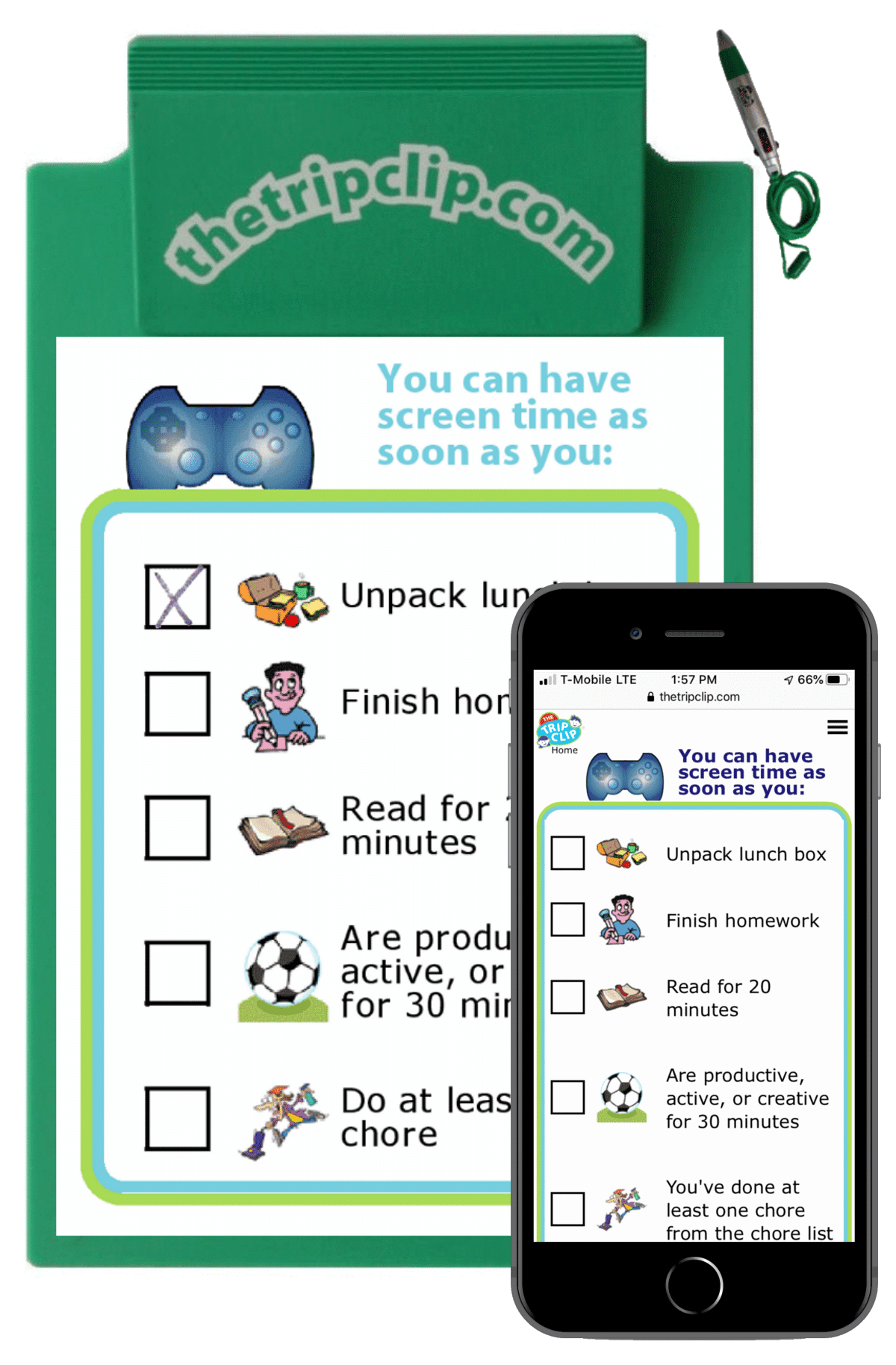 The Custom List is a special list that includes all of the clipart from across the entire website. This allows you to create custom lists that can include images from the cleaning list, the chores list, the grocery list, and even the Bingo activity, all at the same time. You can also change the image at the top of the list to a choice of over 50 images. The Custom List can only be purchased with the purchase of all the other lists on the website. Below are some you can try for free!
You can create, edit, and save as many different custom lists as you want. Every list can be printed, used interactively on a mobile device, or turned into magnets or hook and loop pieces.
There are many ways you can use The Trip Clip® Lists with your kids. Choose from over 1500 pictures to make a morning routine, a chore chart, or any list you need. Click any picture to learn more.