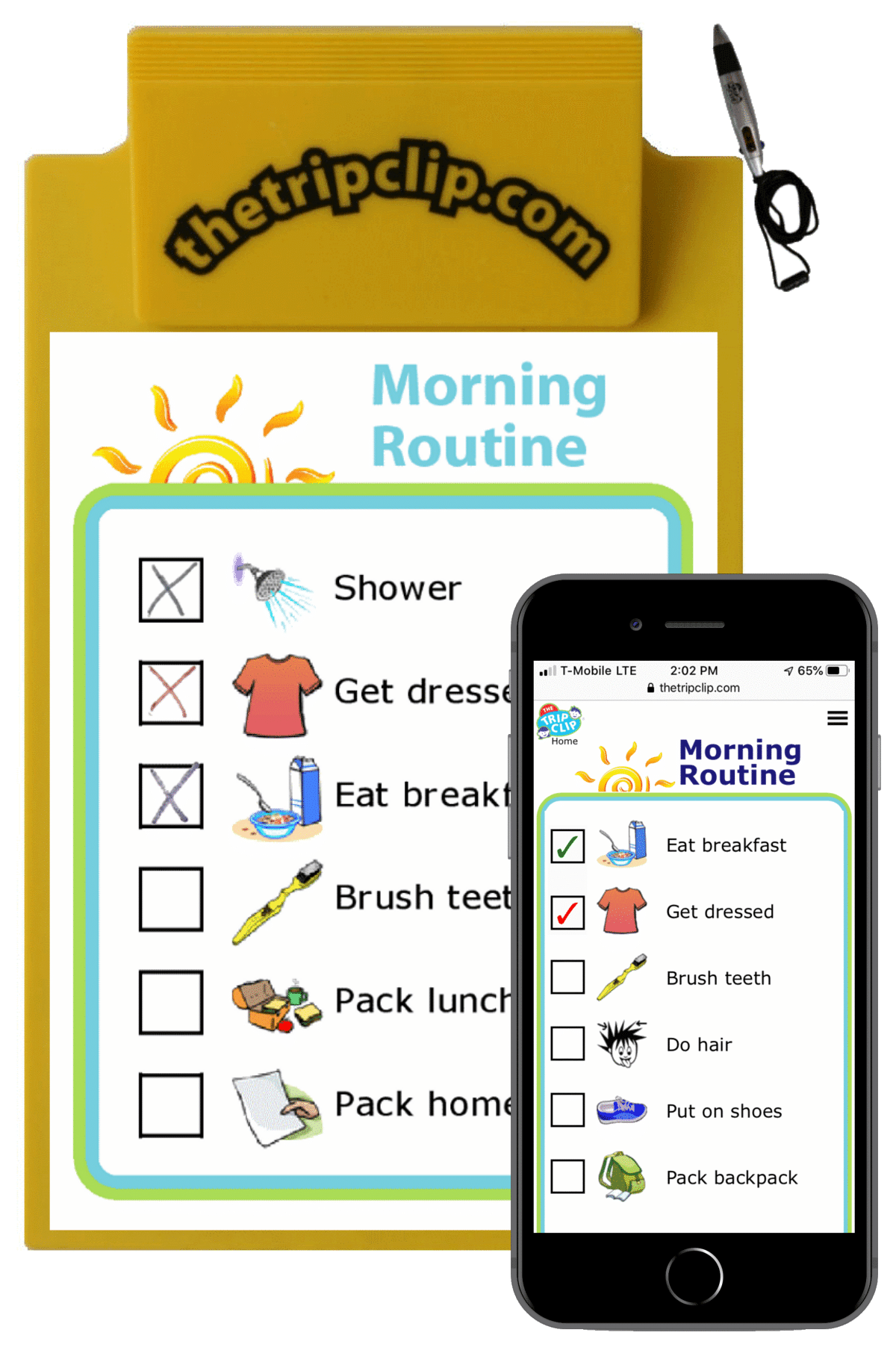 Get organized with a morning routine checklist. The pictures make it easy for big and little kids to know what needs to be done next. And you will stop being a drill sergeant shouting out orders!
You can make your own morning routine - choose from hundreds of pictures and change the text to anything you want, including using foreign languages! You can create, edit, and save as many different morning routine checklists as you want. Every list can be printed, used interactively on a mobile device, or turned into magnets or hook and loop pieces.
You can try the lists below for free - mobile or printed.
There are many ways you can use The Trip Clip® Lists with your kids. Choose from over 1500 pictures to make a morning routine, a chore chart, or any list you need. Click any picture to learn more.