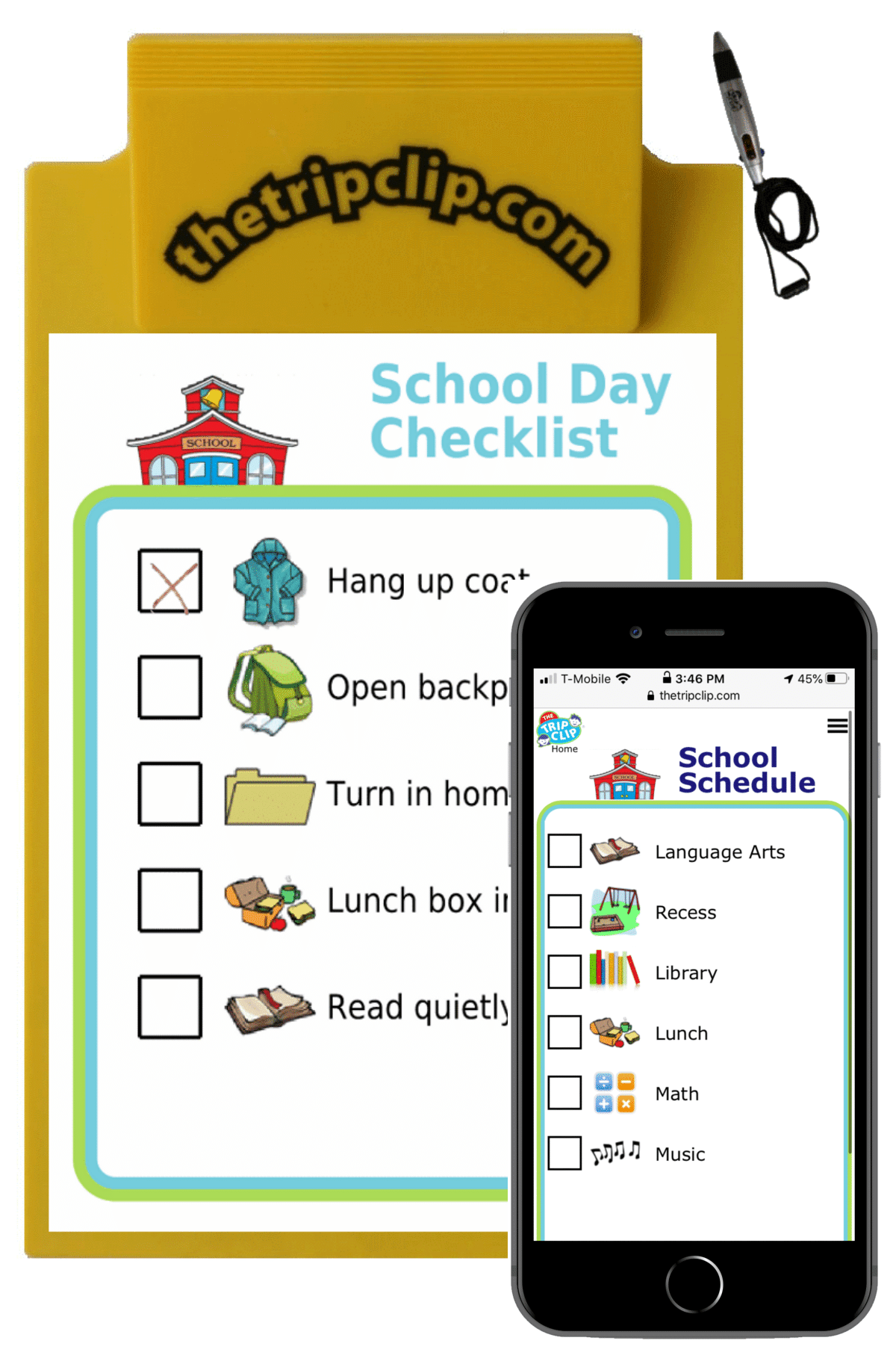 This visual school schedule is great for teachers, home schoolers, and for kids with Autism, Anxiety, ADHD, and special needs. It helps them know what to expect from their school day.
You can make your own school schedule - choose from hundreds of pictures and change the text to anything you want, including using foreign languages! You can create, edit, and save as many different school schedules as you want. Every list can be printed, used interactively on a mobile device, or turned into magnets or hook and loop pieces.
You can try the lists below for free - mobile or printed.
There are many ways you can use The Trip Clip® Lists with your kids. Choose from over 1500 pictures to make a morning routine, a chore chart, or any list you need. Click any picture to learn more.