The Hook & Loop Bundle comes with a laminated To Do / Done Board, your choice of 20 morning, school schedule, after school, bedtime, or chore picture clips, and the ability to make 35 more of your own.
A laminated 8x10 hook & loop To Do/Done board with your child's name printed at the top in their favorite color, and your choice of picture for the bottom left corner. Twenty hook & loop circles will be pre-affixed to the board.
You'll pick from the Morning Routine, the School Schedule Activity, the After School Checklist, the Bedtime Routine, or the Chore Chart Activity. You'll get a set of 20 pre-printed picture clips, and also the ability to use The Trip Clip® website to make additional custom picture clips of your own design.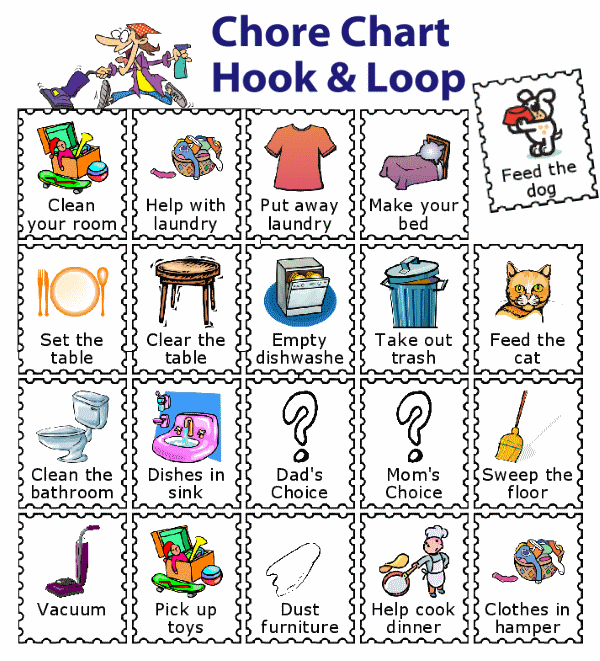 Additional packs can be added to your purchase for $6.95 each.
Print Your Own Picture Clips
You'll also get an an accout on this webite and ownership of the activity, allowing you to make your own picture clips. Each activity comes with hundreds of images to choose from. You can choose an image, write your own text, and print up to 35 picture clips of your own design on regular paper. The hook & loop bundle also comes with a self-laminating sheet and 35 hook & loop circles so you can turn your words and pictures into custom picture clips.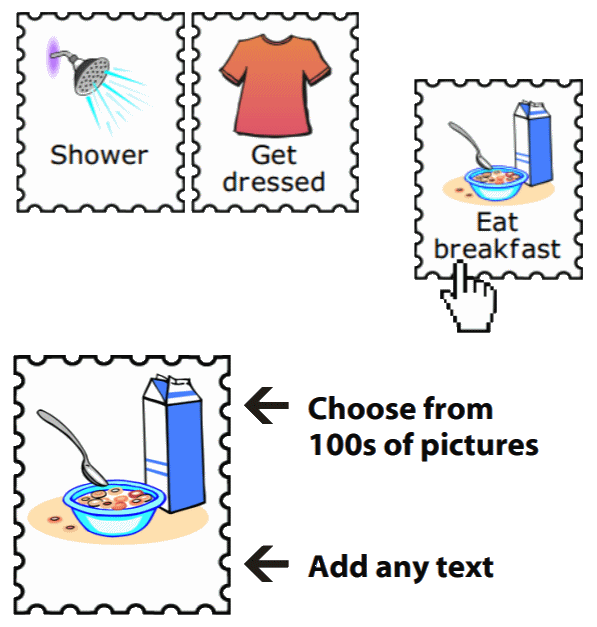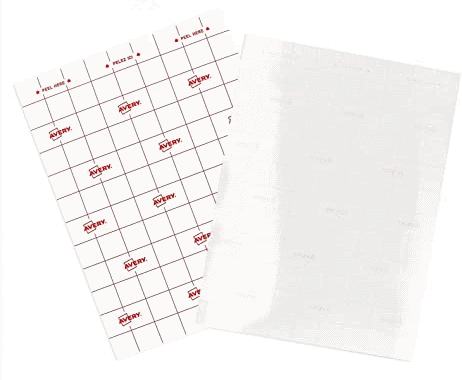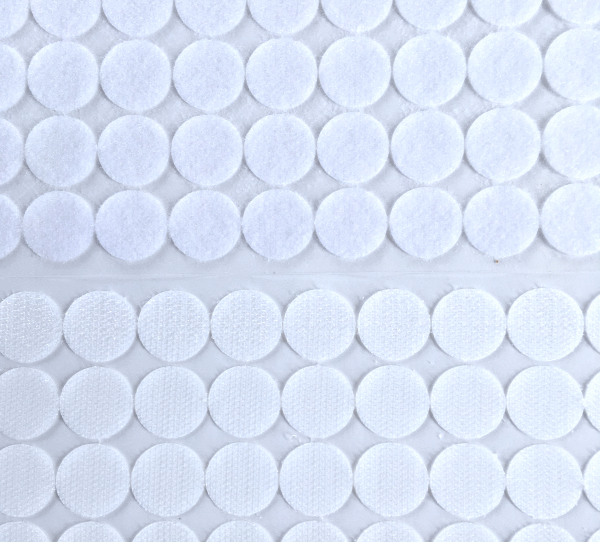 Click here for detailed printing instructions
You can also purchase the ability to print your own picture clips ($6.95) and additional self-laminating sheets ($3.95) independently.
As an added bonus, you'll have full access to whichever activity you choose. This means you can create your own picture checklists too that can be printed or used on a mobile device.
If you don't care about all the customization, you can print a pre-designed board and set of 20 pictures on Teachers Pay Teachers ($2.95):