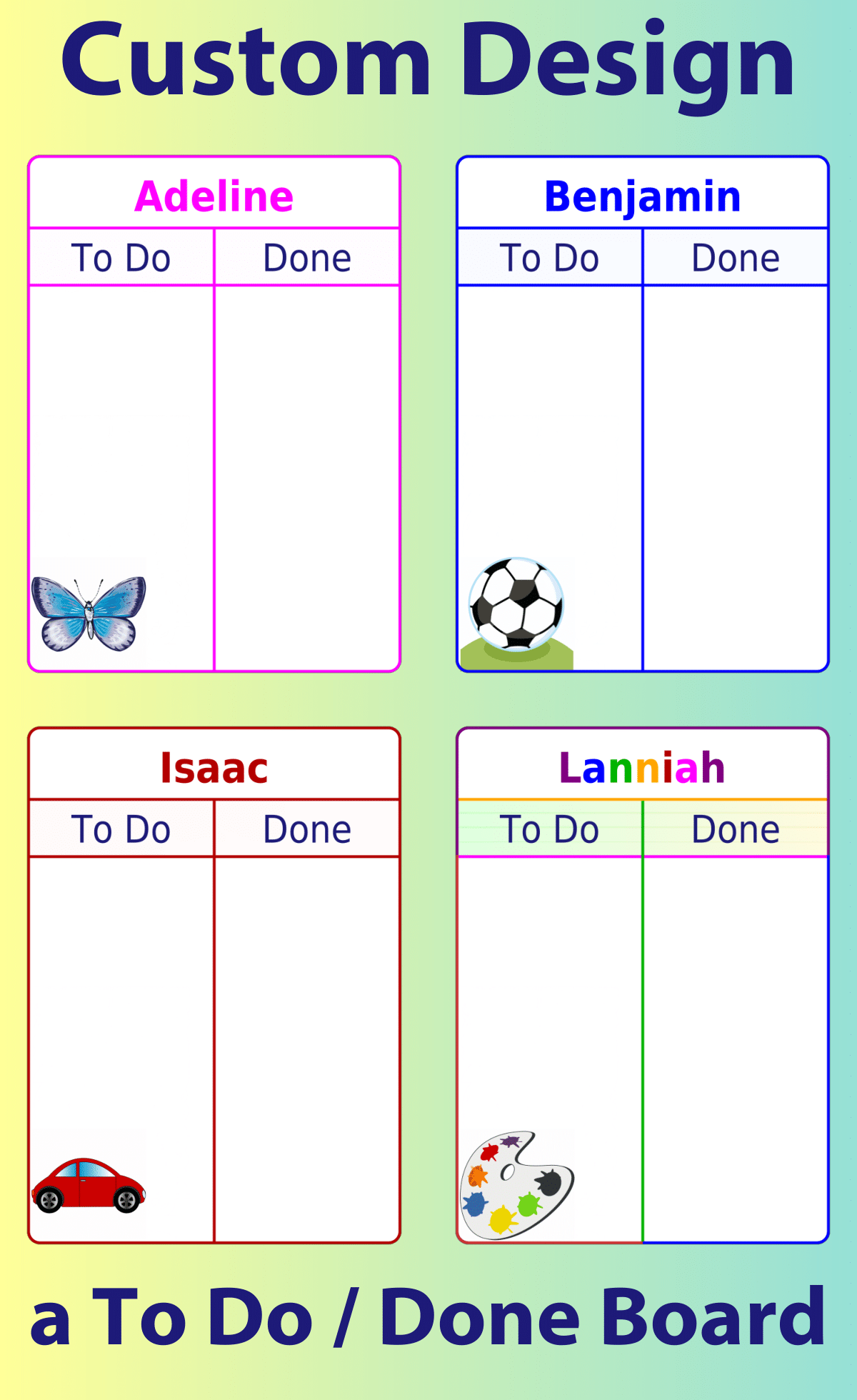 Design your own board and print it on regular paper at home. The printed board will be 8" x 10". Use of this activity is free with the purchase of any Picture Checklist activity.
Hang your printed board on the fridge and use it with The Trip Clip magnets or laminate it and use it with hook & loop picture clips.
If you want a board with magnetic backing, so it sticks to the fridge on its own, you can order one here.
Want to try it out first? Try a free sample.
I also offer some other form factors to use with the magnets or Velcro picture clips. You can display them as a visual schedule in a single strip, or use them with a First→Then board. If you have other ideas for templates you'd like me to offer, please email me with your suggestions!