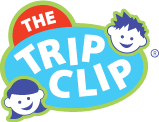 Blog


Looking For Something?
You can enter text-only items to your list using the

'Enter my own items'

checkbox above.
Tell me what other pictures you'd like to see here. I add new clipart regularly based on customer requests!

The Trip Clip® is committed to doing its part to address systemic racism in the U.S. I've been working on making sure all of my clipart is as inclusive as possible of every ethnicity and family. If you are unable to find a specific image here that represents your family or child, please let me know and I will do my best to rectify it.
#BlackLivesMatter
–Molly Rhoten, Owner of The Trip Clip

You can try using an existing picture but change the text next to it:




Use the Print button to get the highest quality printed page.

You may need to make a purchase
to print your Activity.

It's just $4.95!
Road Trip Bingo
Give this Bingo Board a try!
Be sure to log in if you want to save your list.
---
Drag and drop items onto the Bingo Board. Click the text in any square to rename an item. Start a new bingo board to save this one.