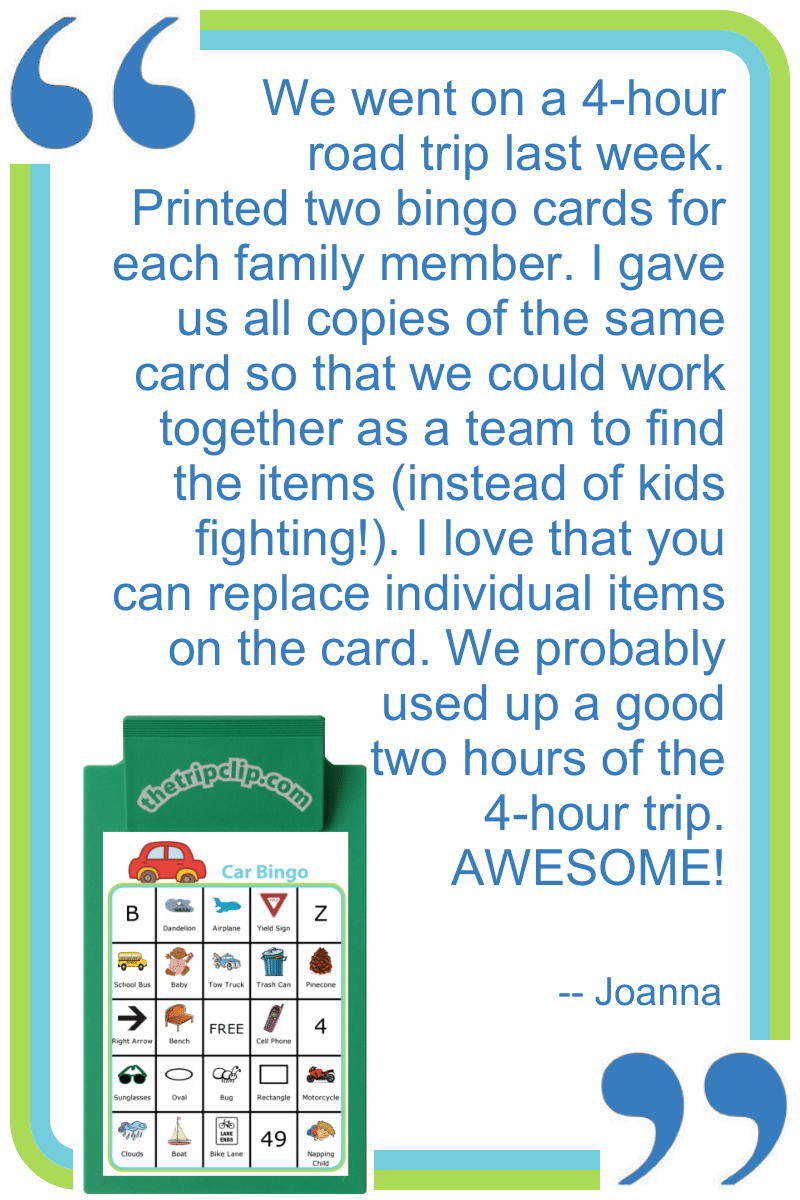 4.4 stars out of 5
5 star:
(4)
4 star:
(0)
3 star:
(0)
2 star:
(1)
1 star:
(0)
Customer Reviews (5)

- Bingo -

Joanna


We went on a 4-hour road trip last week. Printed two bingo cards for each family member (except my husband, who was driving!). I gave us all copies of the same card so that we could work together as a team to find the items (instead of kids fighting!). I love that you can replace individual items on the card (I replaced a few that I knew we were unlikely to encounter). We probably used up a good two hours of the 4-hour trip. AWESOME!
Apr 26, 2014 - Bingo -

Anonymous


Jul 20, 2013 - Bingo -

Carrie


One of our favorite Trip Clip games! This keeps my boys occupied for long car rides.
Apr 14, 2013 - Bingo -

Heidi


My kids have always loved this activity. Very engaging and the kids tend to work together while doing it.
Feb 11, 2012 - Bingo -

Malia


BINGO is fun and keeps the kiddos engaged. I really like to use this activity when we have a long car ride. It keeps my kid's brains working and cuts down on the screen time. It's awesome!
Feb 11, 2012
Leave a Review!
Please log in first.