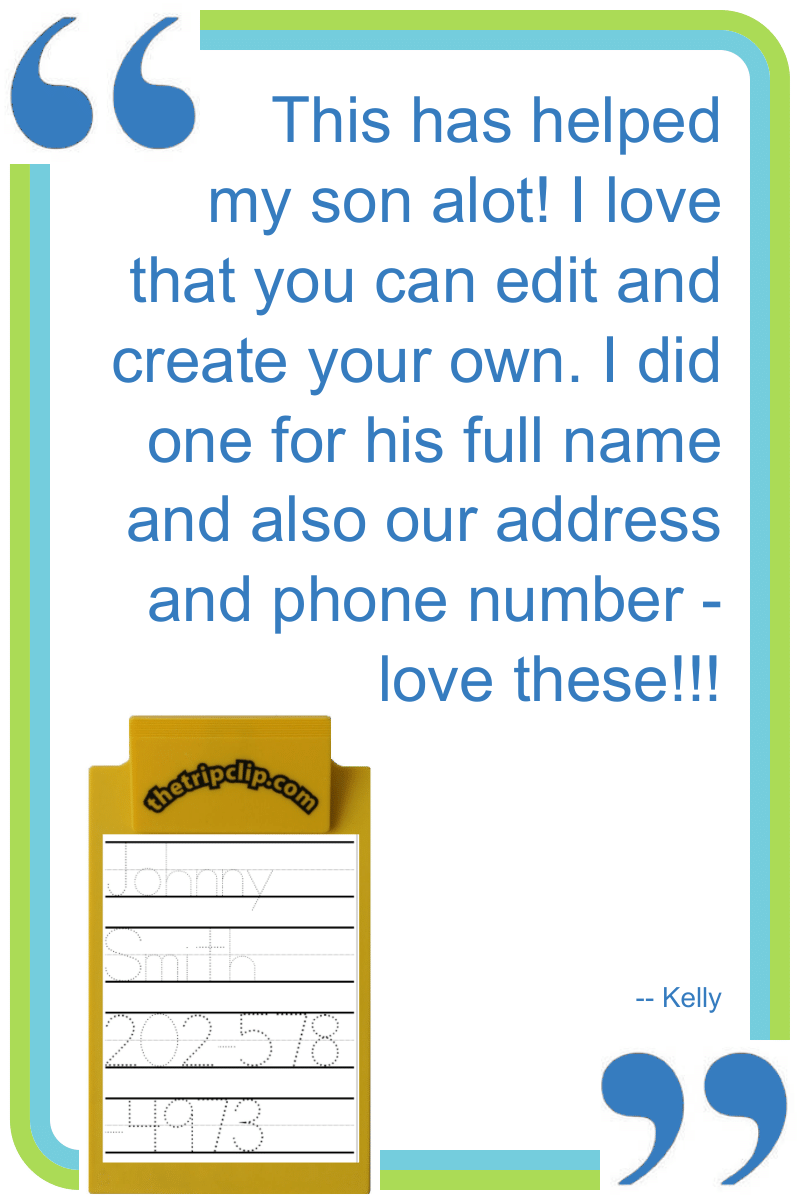 4.6 stars out of 5
5 star:
(3)
4 star:
(2)
3 star:
(0)
2 star:
(0)
1 star:
(0)
Customer Reviews (5)
- -Anonymous
Sep 04, 2016
- -Kelly
This has helped my son alot! I love that you can edit and create your own. I did one for his full name and also our address and phone number - love these!!!
Jun 19, 2012
- -Anonymous
Many of the pictures are unfamiliar to younger children so it is difficult for them to relate the letter to the word (I have found this problem in a LOT of kids' activities that use stock clip art). Being able to refresh to change the pictures is a help, though!
Apr 27, 2012
- -Natalie
I like it when my mom makes it so I can trace my name! It is fun.
Feb 05, 2012
- -Anonymous
Feb 05, 2012
Leave a Review!
Please log in first.