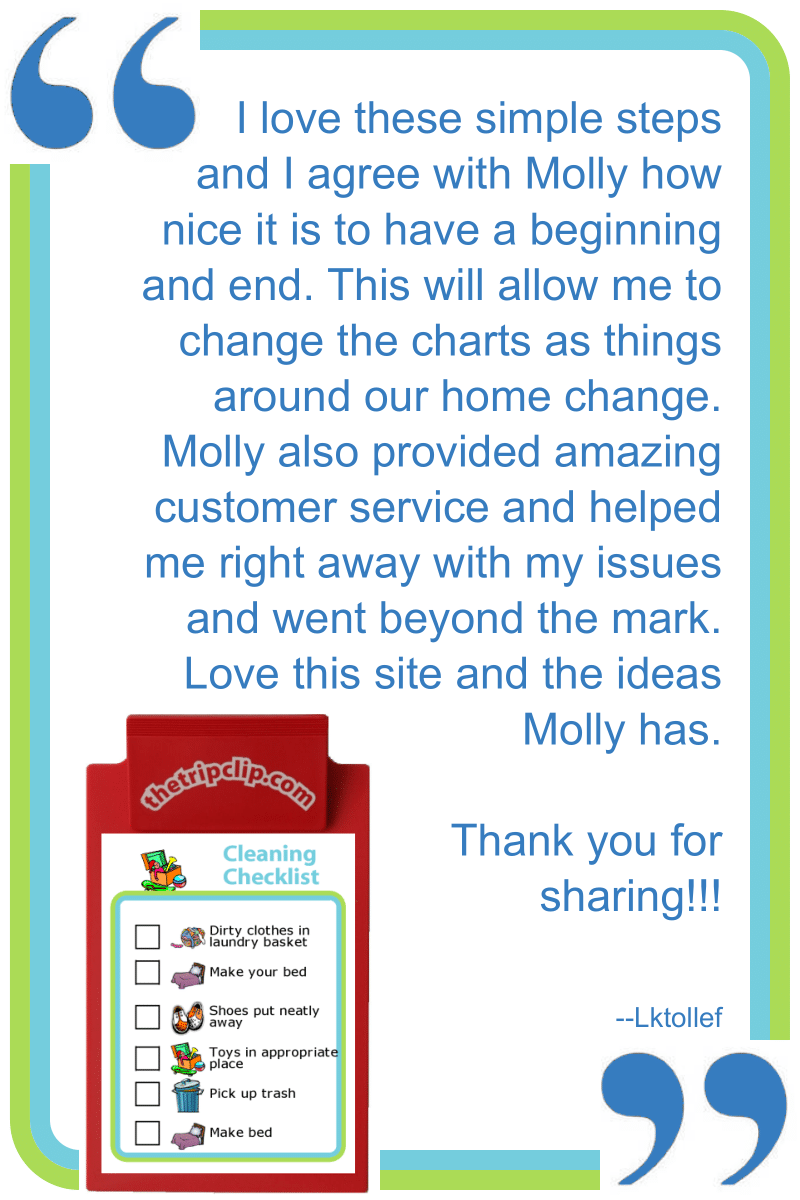 5 stars out of 5
5 star:
(2)
4 star:
(0)
3 star:
(0)
2 star:
(0)
1 star:
(0)
Customer Reviews (2)
- -Anonymous
Jan 12, 2019
- -Lktollef
I love these simple steps and I agree with Molly how nice it is to have a beginning and end. After seeing this and being able to customize for only 14.95 was well worth it. This will allow me to change the charts as things around our home change. Molly also provided amazing customer service and helped me right away with my issues and went beyond the mark. Love this site and the ideas Molly has. Thank you for sharing!!!
Dec 28, 2017
Leave a Review!
Please log in first.