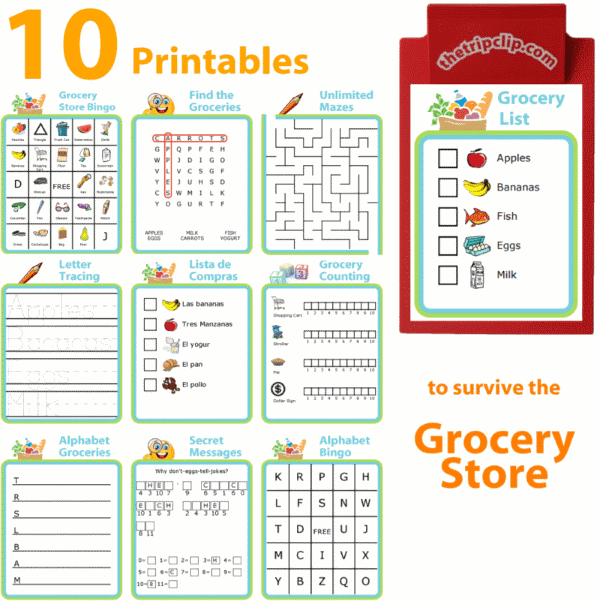 You can print this grocery activity book for FREE
Use any list from your phone or tablet!
Check out this fun video of my kids helping me advertise The Trip Clip®

Make grocery shopping with your kids easier by engaging them in the process. Put them in charge of part of the list with a picture grocery list, or try some other fun and educational grocery related activites. You can print a packet of free grocery activities right now to get started. They work great with a small clipboard.