You can print this grocery activity book for FREE

See more free lists!
Use any list from your phone or tablet!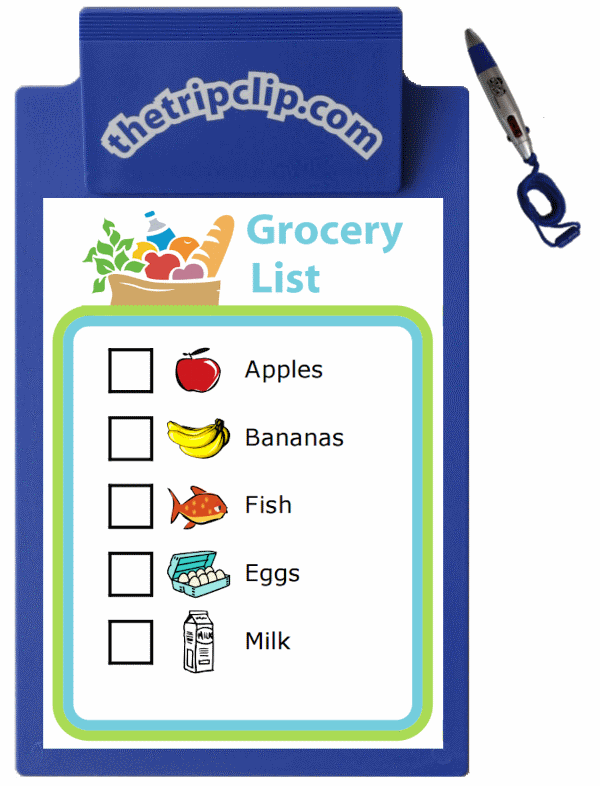 The Trip Clip® has lots of great activities you can print and use at the grocery store with your kids. You can print a grocery store activity book right now for free! I like to take these to the grocery store with a small clipboard and pen to entertain my kids while I get the shopping done. The grocery list is the favorite with my kids, and I always find it's worth it to take the time to make a custom list just for them so they can truly help me with the shopping.
You can also click on any of the pictures below to edit the activity to make it just right for your next grocery trip! Or read about how to make grocery shopping educational!