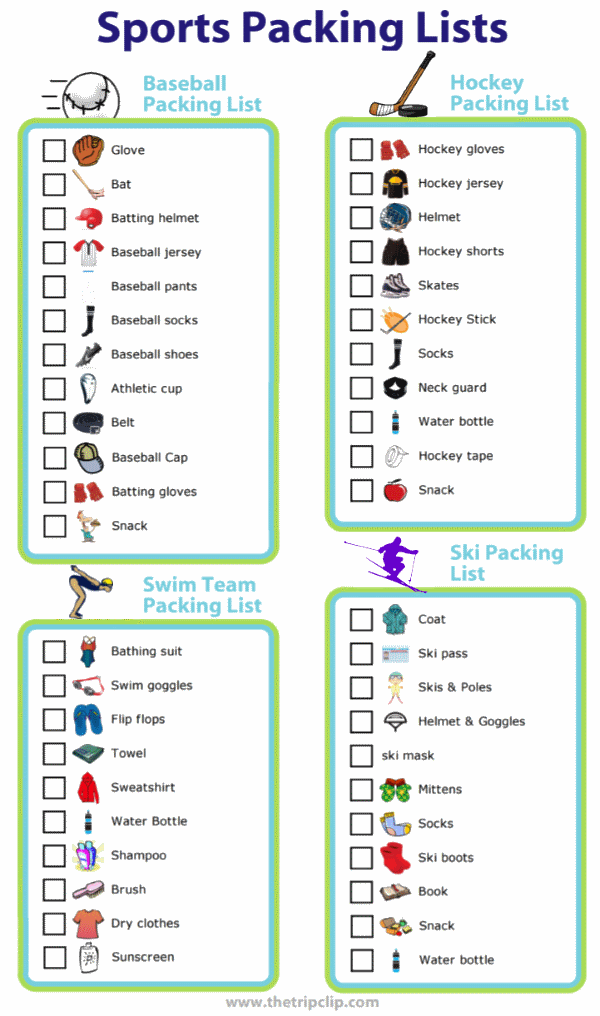 You can print these lists for FREE (PDF)

See more free lists!
Use any list from your phone or tablet!
A picture packing list is a great way to teach your kids important life skills! You can create the list for younger kids and let them practice packing their own suitcase (just be sure to double check their work!). Older kids can make their own packing list (that you can check over) before packing their bags. Packing lists to get out the door for daily or weekly sports practices are also a great idea. A good checklist can be a life saver for kids and adults!