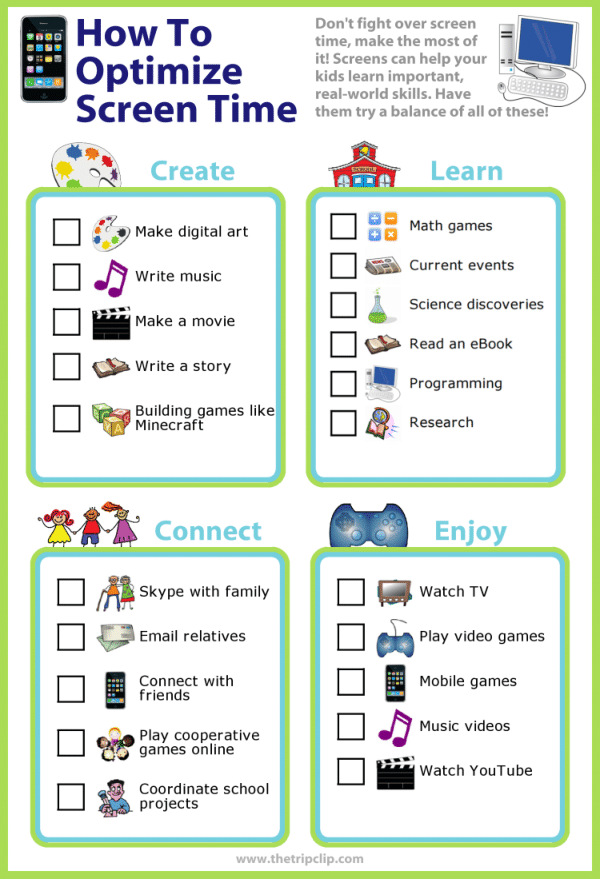 You can print this chart for FREE

See more free lists!
Use any list from your phone or tablet!
Don't fight over screen time, make the most of it! Screens can help your kids learn important, real-world skills.
Today's artists rely heavily on digital tools.
Many adults get their news, do research, and do business using screens.
Employees regularly work together across states, countries, even continents.
Introducing your kids to these digital experiences is a great way to help prepare them for their adult lives. Have your kids try a balance of all of these different kinds of screen time activities! You can easily edit these lists as well to add your own ideas. If you do, email your list to me at molly@thetripclip.com!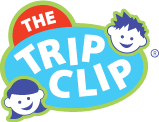 Blog
Want some great tips for activities your kids can do online? Check out my blog!